Policy of Product Creation
Product creation
that is kind to people
and the environment
Howa product identity is based on "kindness to people and the environment," and "environmental conservation." Since our foundation in 1955, we have carried out various technical innovation on the themes of "environmental conservation" and "resource utilization."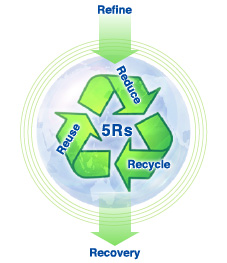 Product creation
with a high level of
safety
We create products by paying close attention even to materials at the design stage. We also carry out vehicle evaluation and CAE analysis of computer simulation in pursuit of the highest level of safety in the event of an accident.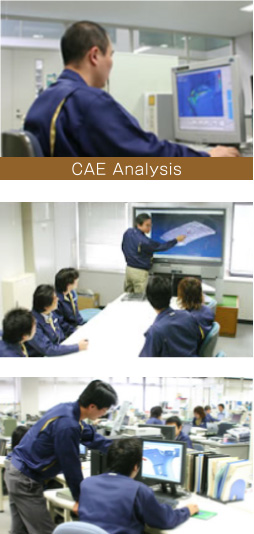 Product creation in
pursuit of quietness
and comfort
Creating products that combine comfort, quietness and design has been the theme of Howa's work since we were founded. We have installed one of the industry's largest hemi-anechoic rooms and, in our efforts to create products offering in-car comfort, we apply a thorough "acoustic evaluation system" of measuring and analyzing sound absorbency, sound insulation, and damping performance and utilizing the analysis data to carry out vehicle evaluation, acoustic analysis, and material simulation.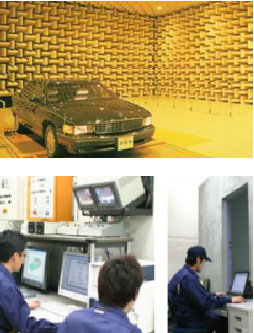 System of Product Creation