Message from the President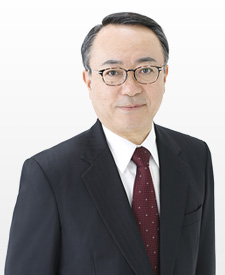 Message from the President
We have engaged in the manufacturing and sales of auto parts since our company's founding in 1955, and now, as of April 2018, we have grown into an auto parts company with 26 manufacturing bases in Japan and overseas. The automobile industry in Japan and overseas is developing globally, and the performance needs of finished automobile manufacturers regarding interior and navigation parts continue to become more and more sophisticated and diversified. We have always understood this, and with new technologies and products that surpass those of other companies, we have gained customer satisfaction and earned a high level of trust.

Under our motto of "Creating in-car Comfort", we have been improving our product development and manufacturing technologies in order to produce products of ideal functionality and quality, from the perspective of people who drive and ride in cars. Whether it be the development of environmentally-friendly materials, or product manufacturing technology aiming for zero emissions, we do what we do because the identity of Howa products is rooted in "environmental conservation," our company's theme since its founding. On the foundation of Howa's history and achievements, we will continue to pursue comfort in next-generation automobile interiors that respond to the global environmental age.

Today, we, Howa group, have expanded manufacturing bases to countries that, in total, produce 75% of the world automobile manufacturing market. We want to be a corporate group that takes delight in responding quickly to the diverse needs for automobiles in different countries, and in providing our unique, high-level products to people all over the world.
Meanwhile, never forgetting our management philosophy, "A Company is its People," we will foster human resources who possess abundant enthusiasm for taking initiative and originality, and commit ourselves to creating a global and diverse corporate culture. We strongly believe that continuing to maintain this philosophy will lead to the creation of the new age we aim for.
We will continue to strive to make trust-worthy products to the full extent of our group's capabilities, never forgetting our confidence and pride as a leading manufacturer in a wide extent of automobile interior and navigation parts. Thank you for your continued guidance and support.
President
Tomoyuki Takada